Acting Pre-College Summer Programs
Do you have a bookshelf full of plays? Do you own an "I can't. I have rehearsal" t-shirt? Do you secretly (or not so secretly) dream of being the next Meryl Streep?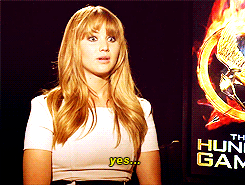 If you answered "YES!," then an acting pre-college summer program is a perfect fit for you!
Below you will find 4 awesome options. We have compiled all of the important details about application deadlines, audition requirements, and scholarship possibilities, so you can compare programs and see what you like.
Want the full list of our "12 Acting Pre-College Summer Programs" including the University of Minnesota/Guthrie Theatre Stage Elements Summer Theatre Institute, The Cherubs National High School Institute at Northwestern University, Oklahoma City University, University of Southern California Summer Theatre Conservatory, New York University-Tisch: Summer High School Drama, and many more acting pre-college summer programs?
Sign up for a FREE 30 minute
Pre-College Consultation here.
Pre-College Summer Programs: Acting
1. Carnegie Mellon University Summer Pre-College Drama
Location:
Pittsburgh, PA
Eligibility:
2016-2017 high school sophomores, juniors, and seniors (16-18 years old)
Program Dates:
July 1st-August 11th, 2017 (6-week session)
Application Deadline:
April 25th, 2017 (but apply earlier because admissions is on a rolling basis)
Late Application Deadline:
N/A
Admissions Notification:
Rolling basis; applicants will begin to receive admissions decisions beginning in early February
Application/Upload Fee:
$40 (non-refundable)
Tuition/Room & Board:
On-campus: $8,097
Pittsburgh Commuter: $5,781
Scholarships:
N/A
Audition Requirement:
No audition requirement, but make sure to provide a thoughtful response to the essay requirement*.
* Essay Requirement: one-page typed essay answering one of the following
- Please describe in detail some special interest, experience or achievement that you would like us to know about.
- Describe an intellectual, cultural or creative experience occurring within the past two years that has given you the greatest satisfaction.
-What characteristics do you possess or what academic or artistic experiences have you had that sets you apart from most other people your age?
Fun Fact:
Carnegie Mellon's program will give you an incredibly comprehensive look at what a conservatory program has to offer and what the college audition process will be like. Although their focus there is on process (not product) and there is no final production, all students have the opportunity to audition for early acceptance to CMU Drama at the end of the summer session. Realistically, only a few students over the past few years have been accepted early through this end-of-program audition. Because they allow you to bring material that you are working on (or would like to), it would be a great idea to come in prepared with well-chosen material to try out in class, so that you don't waste any time.
For more info, check out the program here.
2. The New School Summer On-Stage Acting Intensive
Location:
New York, NY
Eligibility:
2016-2017 high school sophomores and juniors