Musical Theatre Pre-College Summer Programs
Are you a triple threat performer? Do you spend all of your "free time" after school in rehearsal? Do you dream about making your Broadway debut in Hamilton (Don't worry. We predict it'll still be running well into the 2020s)?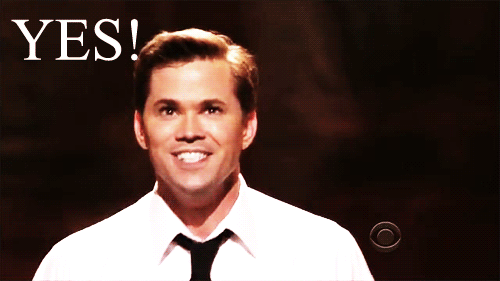 If you answered "YES!," then a musical theatre pre-college summer program is a perfect fit for you!
Below you will find 4 of our favorites. We have compiled all of the important details about application deadlines, audition requirements, and scholarship possibilities, so you can compare programs and see what you like.
Want the full list of our "12 Musical Theatre Pre-College Summer Programs" including Ithaca College, Penn State, the HARTT School, and many more?
Sign up for a FREE 30 minute
Pre-College Consultation here.
Pre-College Musical Theatre Summer Programs
1. Oklahoma City University High School Musical Theater
Program Location:
Oklahoma City, OK
Eligibility:
2016-2017 high school freshmen, sophomores, juniors, and seniors
Program Dates:
June 24th-July 8th, 2017 (2-week session)
July 8th-July 30th, 2017 (3-week session)
June 24th-July 30th, 2017 (5-week session)
Application Deadline:
Early Admission deadline: January 20th , 2017
2nd Admission deadline: February 20th, 2017
Late Application Deadline:
3rd Admission deadline: March 31st, 2017
Admissions Notification:
Notifications will be made at the email address you provide in your application.
If you submit by January 20th, you will be notified by February 1st.
If you submit by February 20th, you will be notified by March 15th.
If you submit of March 31st, you will be notified by April 13th.
Early application is strongly suggested.
Application/Upload Fee:
$40
Tuition/Room & Board:
2-week session: $2,800
3-week session: $4,200
5-week session: $6,200
Early Bird Discount: 15% off the entire tuition, if application is received by January 20th; early application will also make you eligible for financial aid.
Scholarships:
Limited financial aid is available by filling out the financial aid section on the summer registration form/submitting requested documents. Applying early might increase your chances of receiving financial aid.
If you were selected to participate in your state's high school All-State Ensemble, you will receive a $150 scholarship. Make sure to indicate this honor on your registration form and send along photo-copied documentation of your selection for All-State Ensemble. Only ensembles organized the by the state's Music Educators Association will be considered.
Audition Requirement:
Video audition that includes 2 songs (1 pre-1970 musical theater selection and one of your choice; neither song should be longer than 3 minutes; recorded only with live piano accompaniment) and 1 monologue (no longer than 1 minute).
Fun Fact:
The 2-week program features the same training as the longer programs. The only difference is the final performance. The 2-week program ends with a musical theater revue of solos and ensembles and the longer programs ends with a fully staged production. This year's production is Urinetown.
For more info, check out the program here.
2. MPulse Summer Performing Arts Institute- at the University of Michigan School of Music, Theatre & Dance- Musical Theatre Workshop
Location:
Ann Arbor, Michigan
Eligibility: